Blog Post
---
All You Need to Know About RSVP Etiquette
---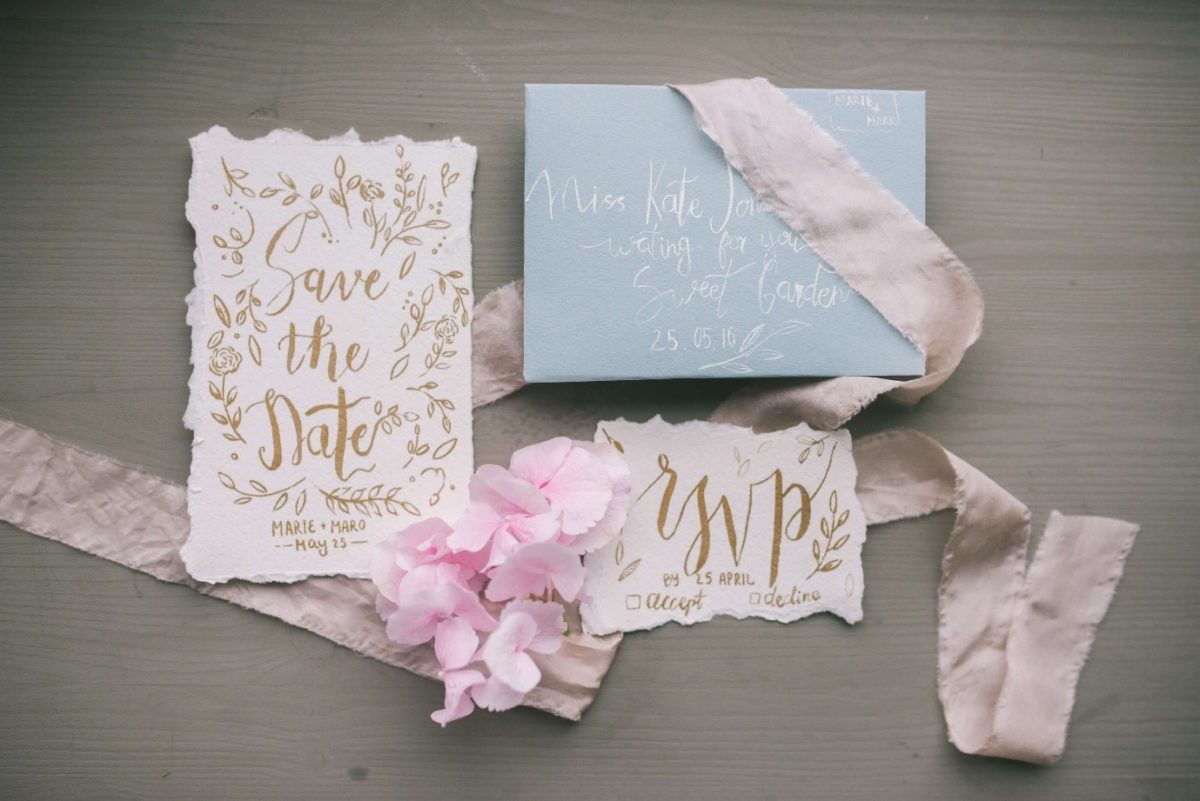 ---
As a couple planning your wedding in Canada or any other part of the world, sending out an invitation is one thing you'll eventually have to do. But understandably, not many couples know much about the dos and don'ts of wedding invitations and RSVP etiquette because they haven't planned weddings before. It can even be more confusing especially now that things have gone digital.
Your wedding invitation and how to RSVP are part of the things that give guests a taste of what your wedding will be like. You can use the colors, wording, and design to show guests what to expect. As a result, you have to put much care into the process.
But what is a wedding invitation RSVP and how does it work? Are there dos and don'ts when it comes to this important wedding stationery? Below are some of the things you need to know about RSVPs and the etiquette to follow.
For Couples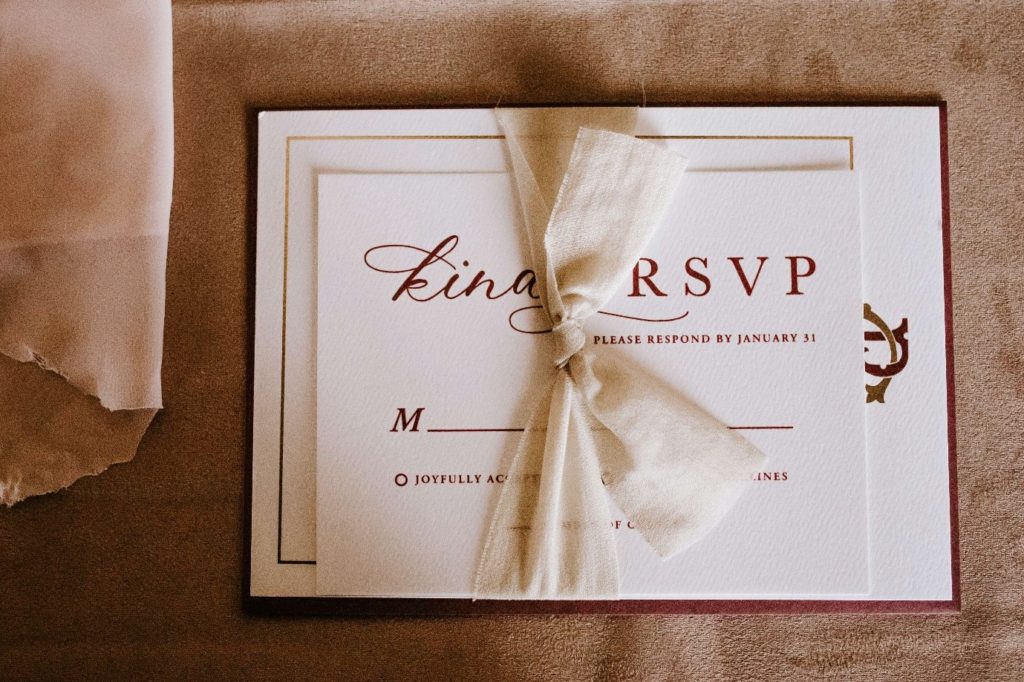 According to RSVP etiquette, you should give your guests 4 or 5 weeks to send in a response. That means your responses should be in three or four weeks before your wedding date. That gives you enough time to get your vendors on board and plan for those attending. 
What To Include In Your RSVP
Alright so now you know what RSVP means, what are the contents of this wedding stationery? A great RSVP should have all of the following:
A line for guests to fill out their names. Here, your guests can write down their names as well as the name of anyone they intend to bring to the wedding. This could be their spouse or children. This is the information that you'll use to make your final guest list and write place cards. 
The reply due date by which your guests should have sent in their acceptance or rejection.
A phrase that guests can tick to indicate that they will attend. The guests that tick this line are those that will make it to your final guest list.
A phrase that guests can tick to indicate that they sadly cannot attend your wedding.
A choice of entrees. If you're offering different meal choices, guests can choose so you can know how much of each choice to make available.
4 Things to Have in Place Before Sending Out Your RSVP
Pick a wedding theme. This theme is what will inform your design choices for your invites, programs, and your RSVP. Your theme will also dictate the colors that you use in your wedding stationery.
Decide on your guest list. You can only send RSVPs to guests that you want at your wedding in Canada. Your guest list has to be complete and final before you send it out. Remember that you'll only need RSVPs if you're having a wedding ceremony and reception or brunch after.
Finalize on your reception menu. Only then can you include the entrees that your guests can pick from on your RSVP. So, make sure you, your partner, and your catering company has arrived at a final decision.
Pick a reply date. As mentioned earlier, it's best to have your reply at least three or four weeks before your wedding day. So, pick a date by which you expect guests to send in their replies.
How Does Online RSVP Work?
The past few years have seen couples use Online RSVP services increasingly. This is understandable as they are contactless and easy to send. The wedding industry has had to adapt to the pandemic like all other industries.
Online RSVP Services are quite easy to use. In fact, most people offering a wedding website add the Online RSVP option for free. That way, couples can easily share the link and track the responses of their guests.
Are Online RSVPs a Good Idea
Online RSVPs come with a lot of advantages. They save you money because you won't have to pay the cost of printing RSVP hard copies. You also won't have to pay for return envelopes and stamps. They are also a way to save some trees that would have gone towards making your RSVP paper.
Online RSVPs can also save you, your wedding planner, and guests time. It is easier and faster for guests to send a response online. You and your wedding planner also saved the time of checking and rechecking guest counts for your guest list. Mistakes are also easily eliminated.
Couples sometimes worry about older guests who may not be able to navigate an Online RSVP. The truth is that most RSVP services keep this in mind and make the process very easy. However, you can also send out a few hard copies for elderly guests.
This still saves you money as the bulk of your RSVP will still be done online. It also makes things easier for your grandma. Another alternative is to list out a phone number with your invites that they can call to confirm their attendance.
All you need to know about RSVP Etiquette For Guests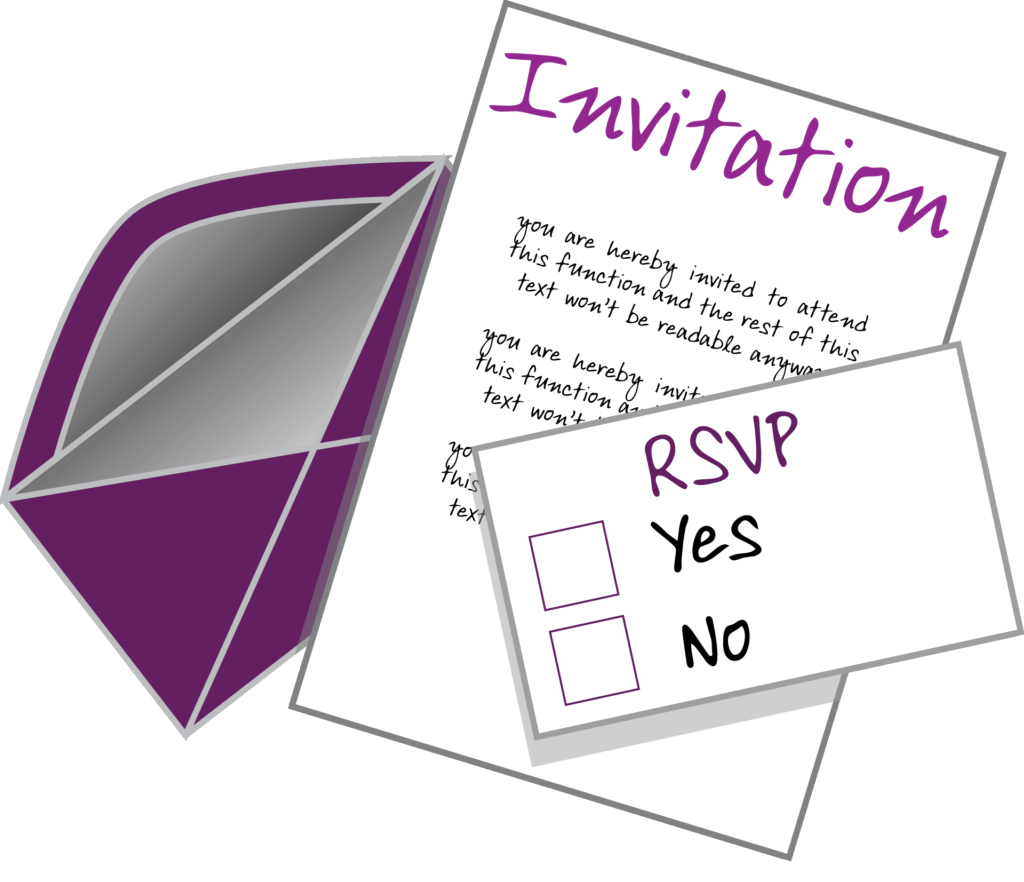 The two types of RSVP are formal and informal. Your host may either mail your RSVP by post or get it to you via electronic media. You can RSVP to an event by simply tapping yes or no on your phone.
If you responded to an RSVP saying you will be in attendance, then you MUST be in attendance. The host has made arrangements with you in mind and not showing up may cause some problems.
The only time it is acceptable to cancel an RSVP is if you are unwell or have a death in the family. Other serious cases may be acceptable, but this is left to the host.
If you have declined an RSVP but later find out you can attend, contact the host and request another chance- but do not be upset if they say it is too late.
Some ways to decline an RSVP
Thanks for inviting me but I won't be able to make it.
I received your invitation, unfortunately, I have some commitments for that day.
Sad to miss it, hope it's a great event.
Declining with (out) reason
If you decline an RSVP to a person you are close to, you may want to give a reason. Your host will want a legit reason as to why you are not coming to their event, and why they should invite you another time. If it is a friend with whom you are not close, you may not need to give a reason.
Confirm the RSVP to be sure extra guests are allowed and also how many. You don't want to come along with guest (s) that your host is not prepared for.
Some other RSVP Etiquette you should know
In the case of an online invitation, the person who invited you can see that you opened it so it's good to make decisions as fast as you can.
Do not keep looking at the guest list to see who is going before you RSVP. The host can tell that's what you're doing and it is rude.
Don't keep your RSVP on 'Maybe' for too long. Make up your mind so the host can plan adequately.
Don't wait for the host to remind you to RSVP before you do.
If you are replying late, apologize for it before accepting or declining.
If you are not sure whether you'll be available or not, contact the host and explain to them. They may be willing to arrange for an extra person in the eventuality that you show.
---