Blog Post
---
H & B's Traditional Nigerian Wedding
---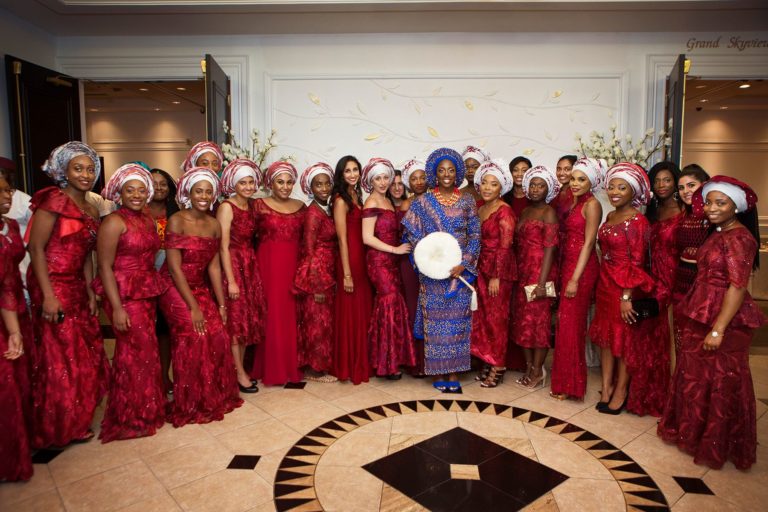 ---
Thank you to Temi Apara, WPICC of Teantona Event Connoisseurs for this wonderful submission.
Most Nigerian weddings take place over 2 days (typically on Friday and Saturday).
The format of a Nigerian traditional wedding ceremony varies from one of Nigeria's 371 tribes to another however most usually includes  large number of guests and it's colourful and fun event.
Helen and Boye's love story is a unique one, as they lived in two different countries during some of their dating years.
The couple are both from the Yoruba tribe of Nigeria.
A Yoruba traditional wedding is usually anchored by a professional Master of Ceremony (MC), the Yoruba names are  Alaga Ijoko (bride's family) and Alaga Iduro (groom's family). In recent times, the MCs are referred to as narrators (a more contemporary name). The narrators are usually women and their duty is to anchor the traditional wedding ceremony in a traditional but fun manner.  A Yoruba traditional wedding ceremony is full of playful banter, rich contemporary Nigerian music, vibrant colors and sumptuous meals. The ceremony lasts for a minimum of 6 hours.
Day 1: 
The bride and groom are wearing outfits made from a woven fabric called "aso oke".  The bride's fabric was hand beaded!
The bride and her friends who are all wearing  "aso ebi" (fabric chosen by the bride for her friends):
Picture of the groom and some of his friends before the event started:
The couple and their parents:
The couple's seat for the Nigerian traditional wedding :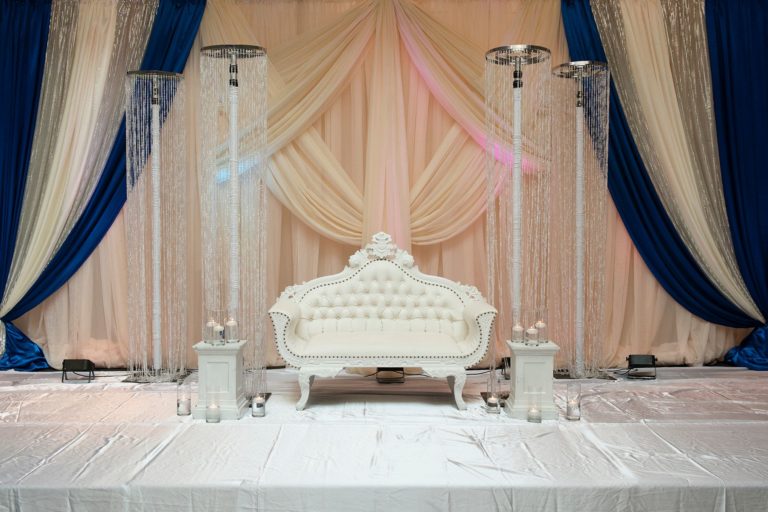 The groom carrying the bride as instructed by the bride's family's narrator: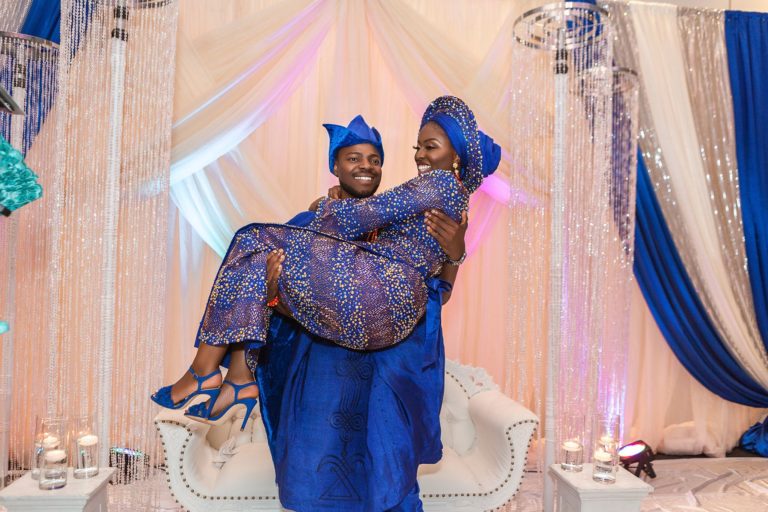 The Nigerian traditional wedding cake: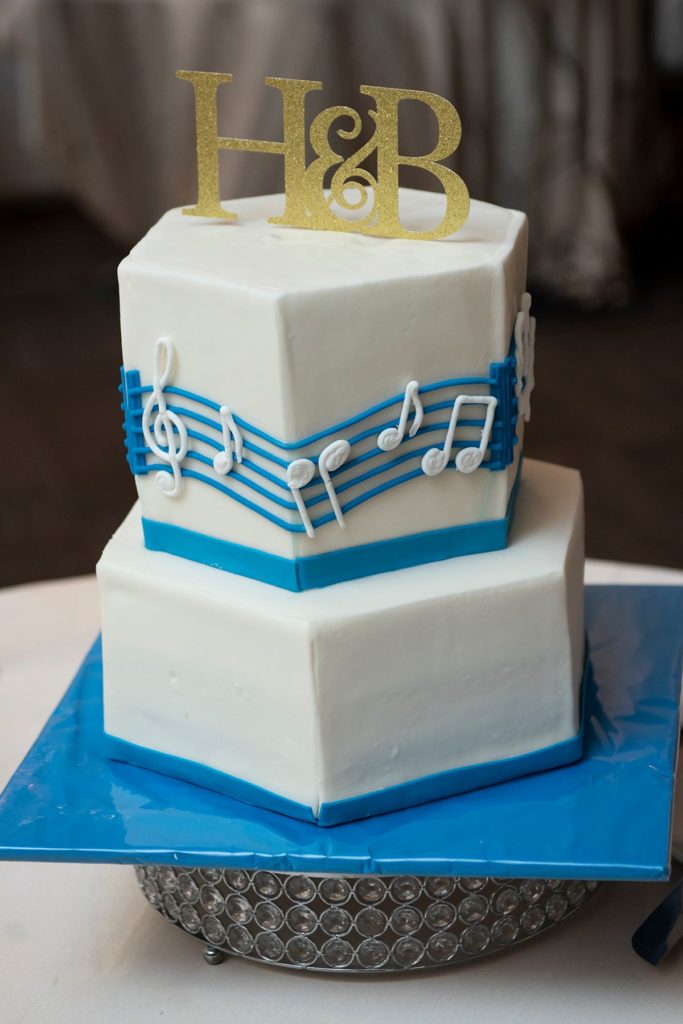 Day 2:
The church wedding and reception took place on a Saturday. The bride wanted to get married in a traditional church and selected one Downtown Toronto while the reception was in Markham. We were able to organize the timeline appropriately, served the guests refreshments after the church ceremony and had adequate time to travel to Markham. The couple and their bridal party also had adequate time to take pictures at Alexander Muir Gardens.  It was a fun-filled day!
The bride on her way to the church: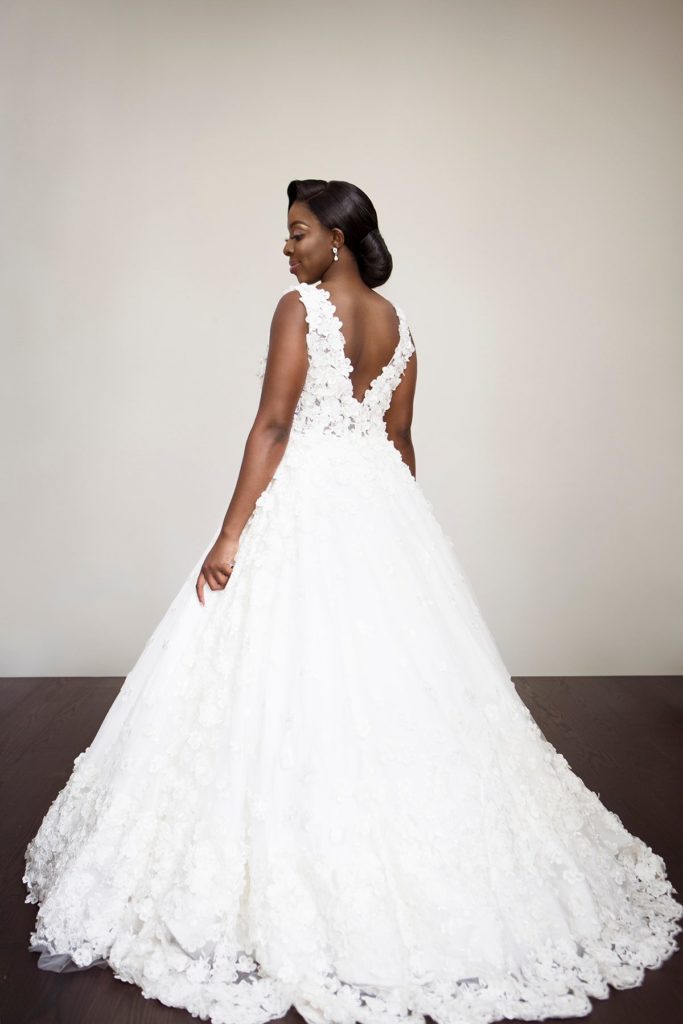 Bride walking down the aisle with her dad: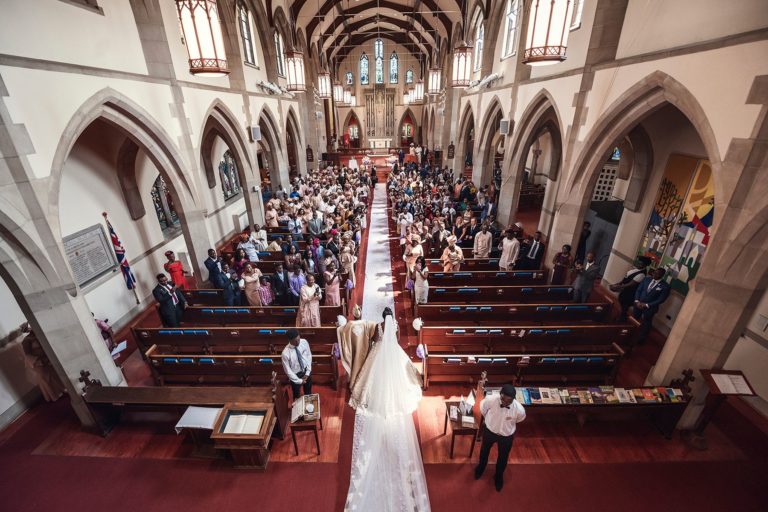 The couple after their vows: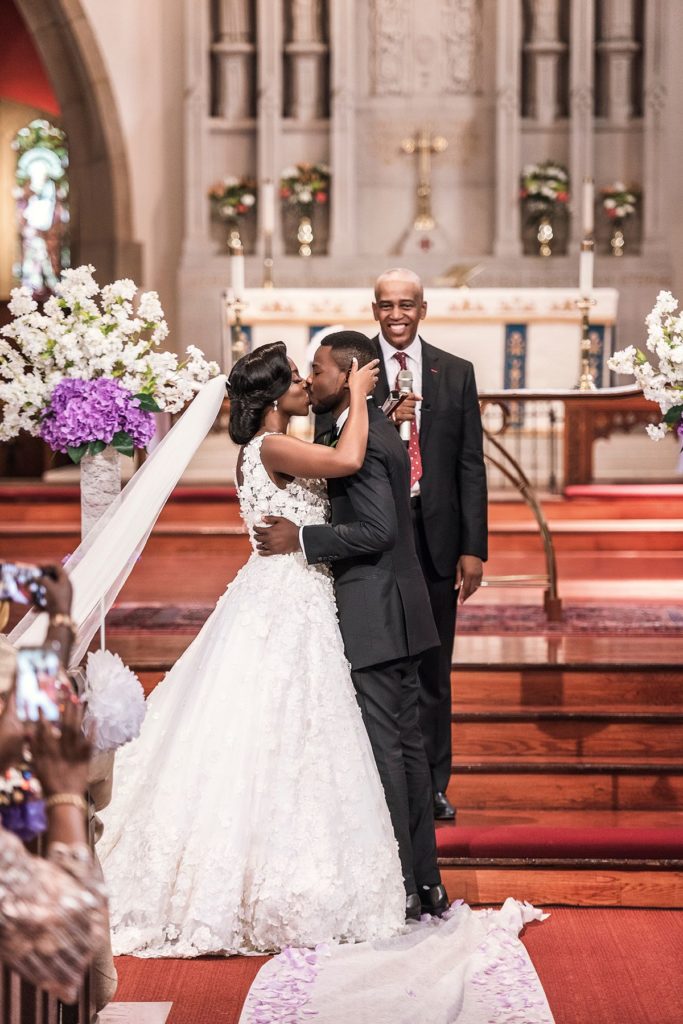 The couple and their wedding party: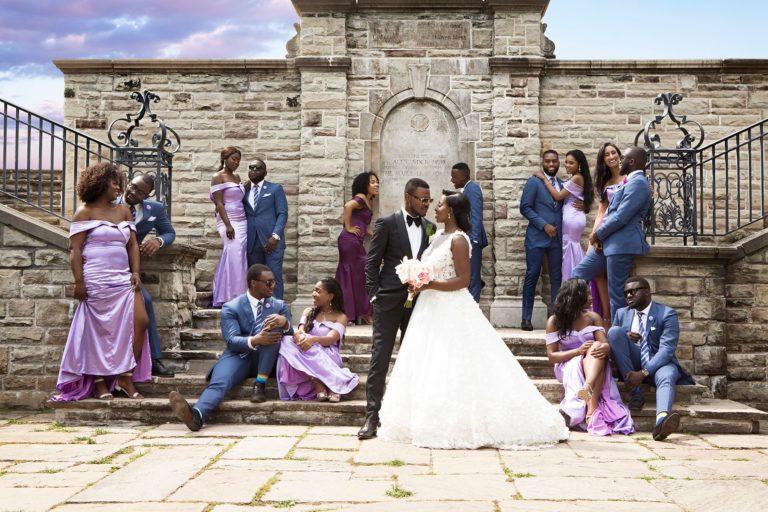 The couple: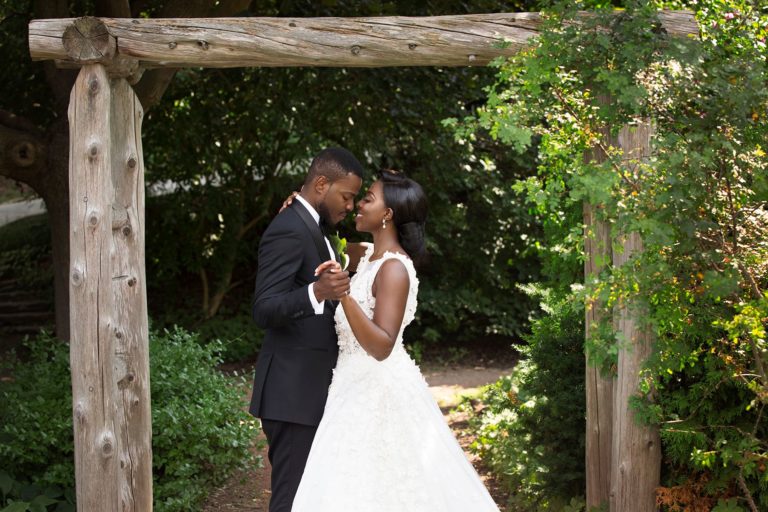 The reception (the metal stands were for the acrobat):
Dance floor: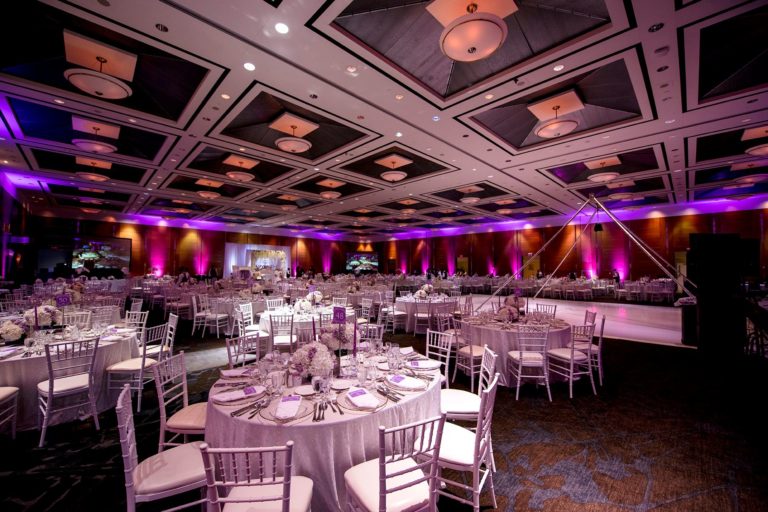 The King and Queen table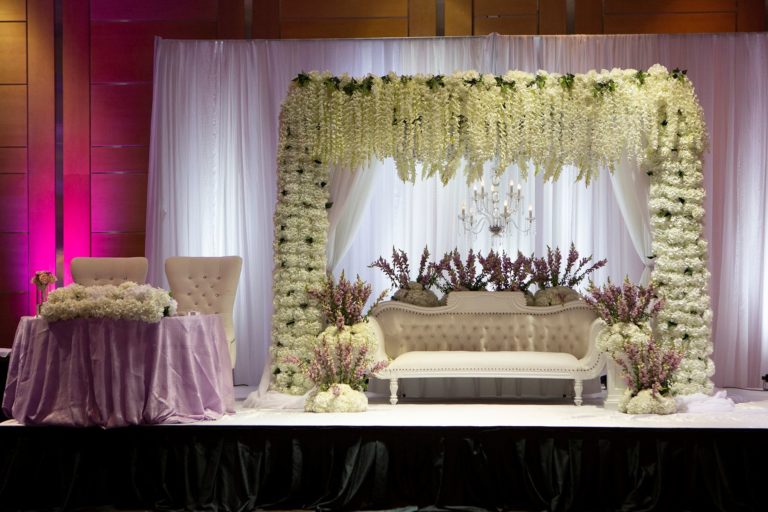 Cross section of the King and Queen table: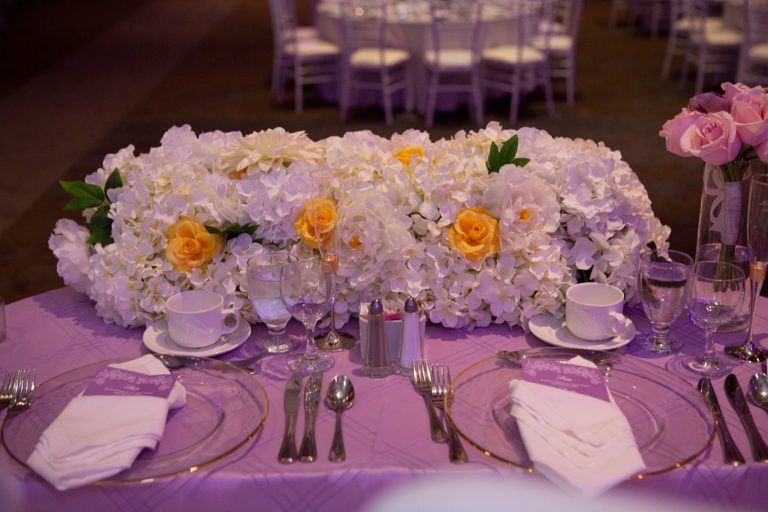 Registration table: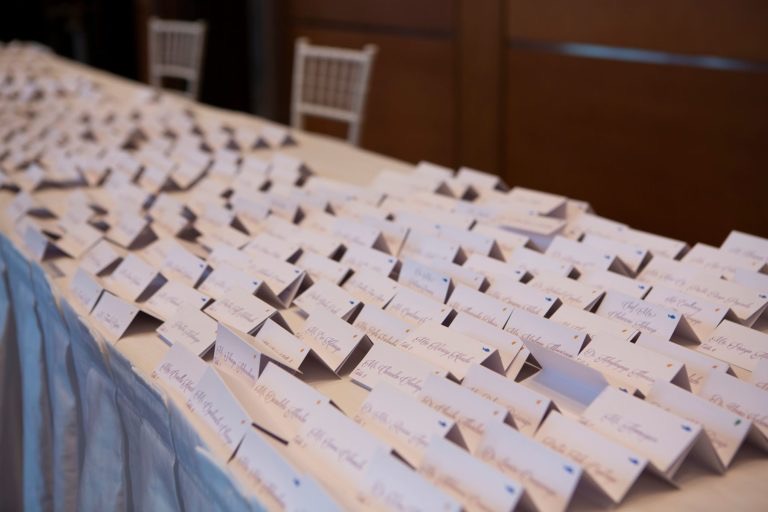 Cross section of the guest tables: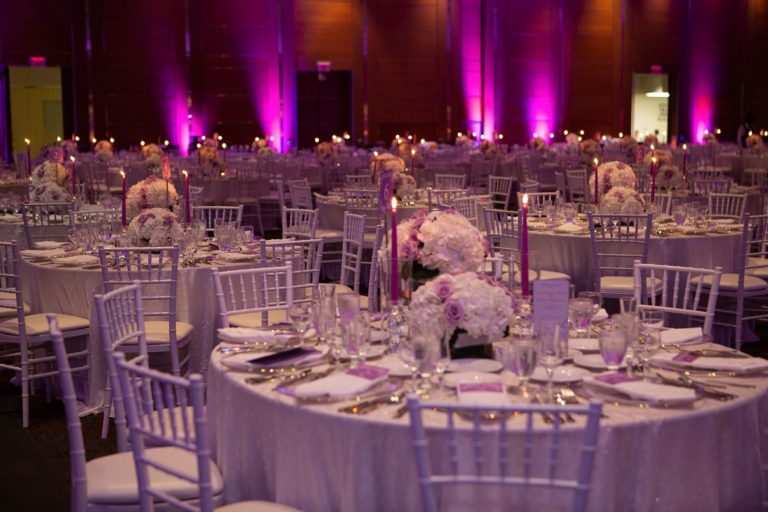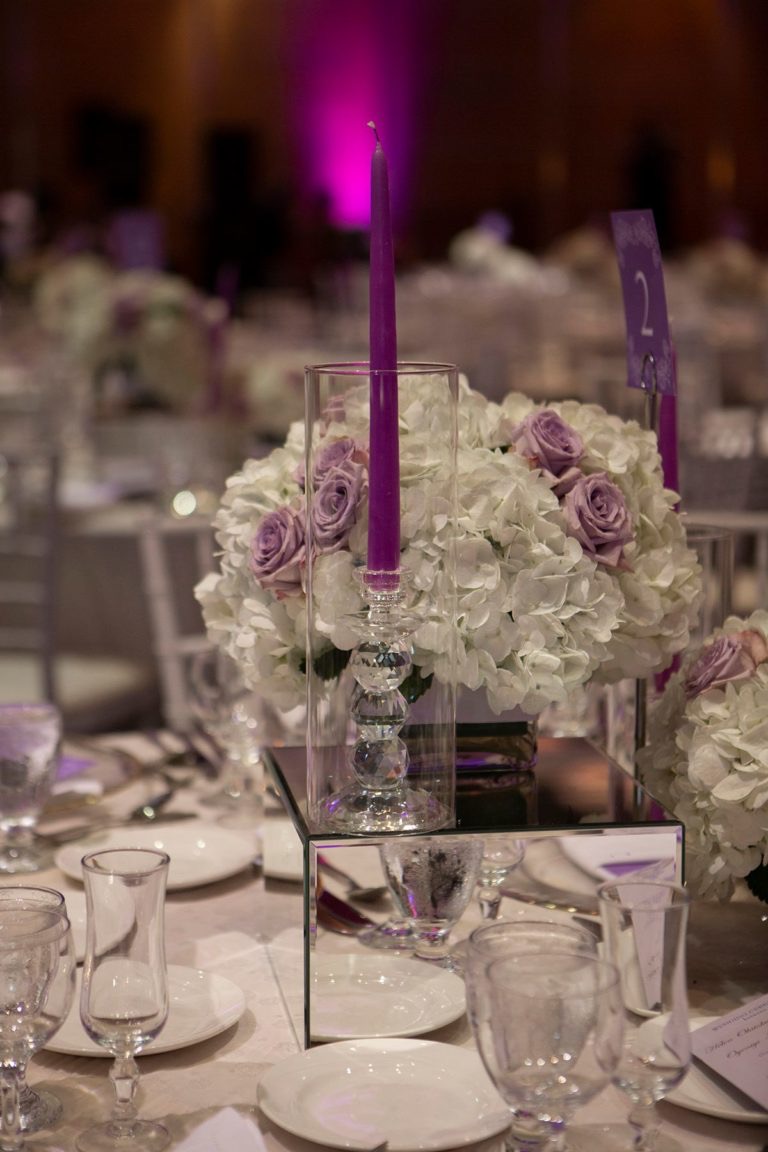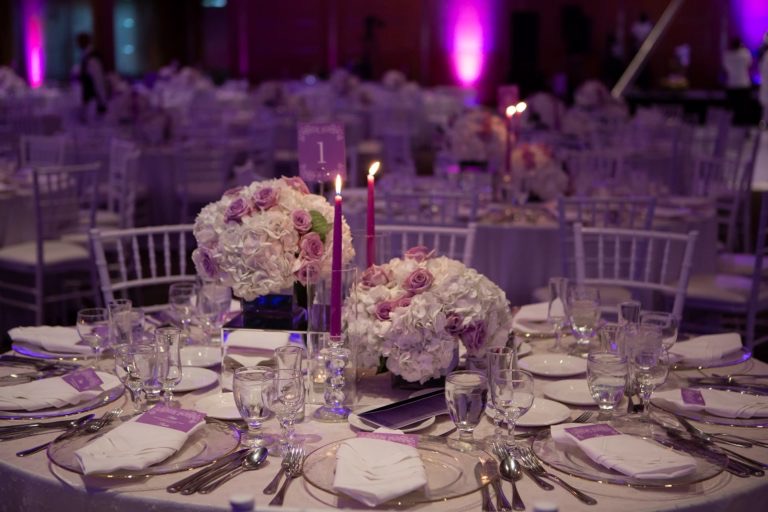 The family table: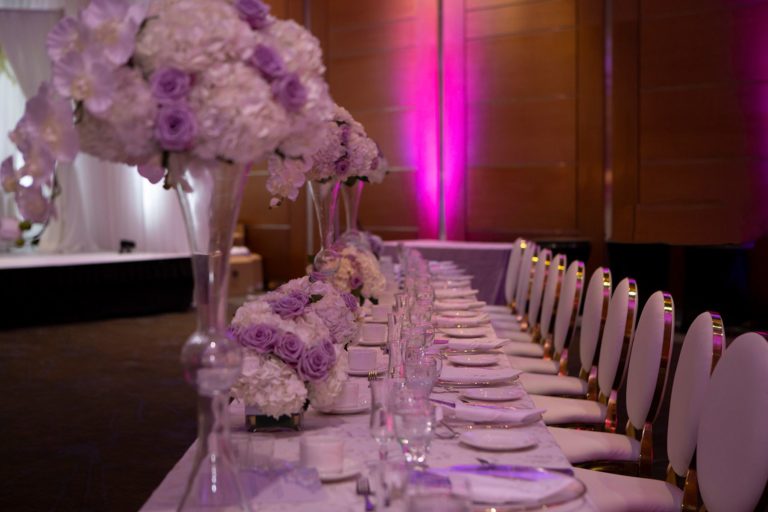 Dessert table: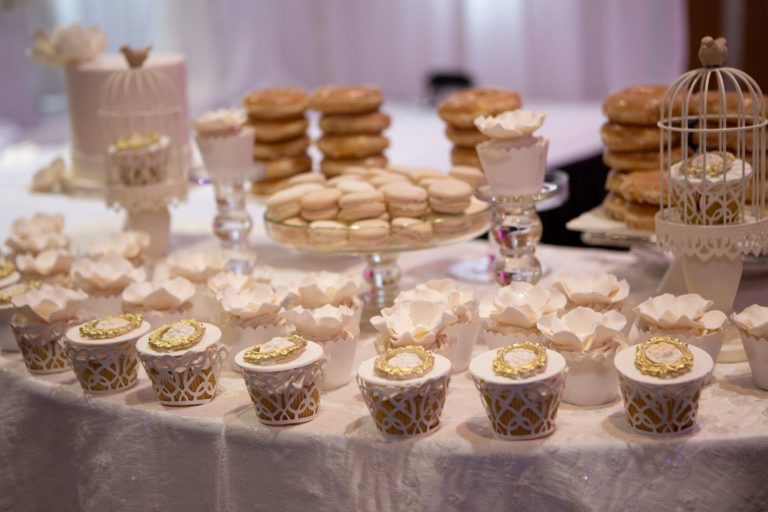 Wedding cake:
Seating chart: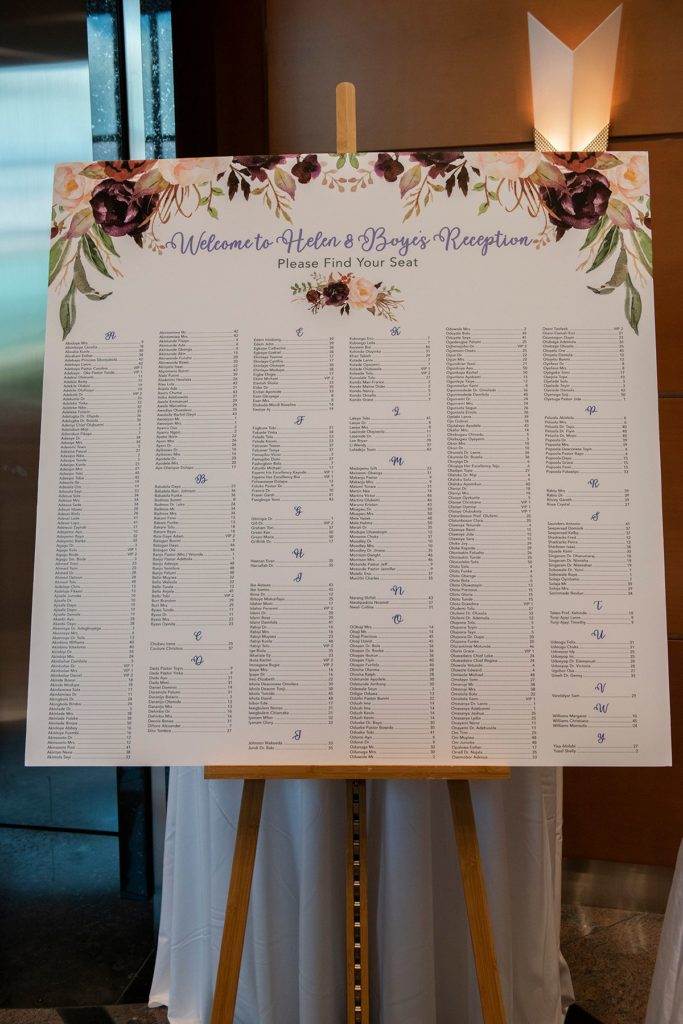 The bride feeding the groom with some of their wedding cake:
Their first dance: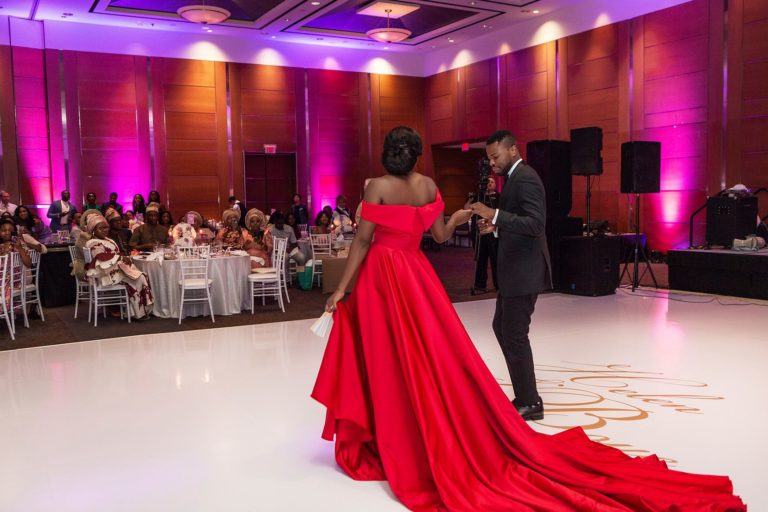 The guests were dancing with and giving the couple money. The Nigerian term for this  "spraying money" and $1 (USD) is commonly used.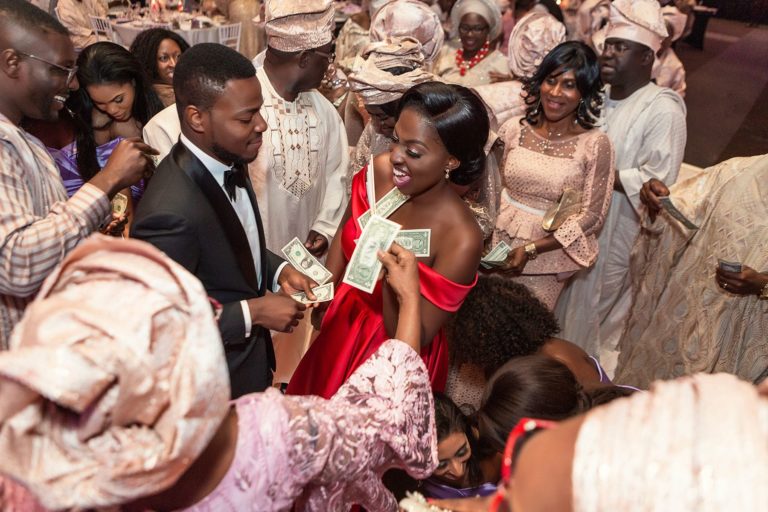 Vendors for the Traditional Wedding (Day 1):
Bride gifts (Eru iyawo) packaging:
Celebration Event Management |Canapés: Feldos |Couple's traditional wedding outfit: Bimmms24 |Bride's head tie and makeup: Donus Hands of Beauty |Cake: Kokos Cakes| Catering: Dayola Catering |Decorator: Princess Decor |Music: Babarinde Narrator (bride's family): Mrs Banjo Narrator (groom's family): Mrs Ojelabi |Photographer: Photography by SHO Venue: Oakville Conference Centre |Videographer: Elle and Be Films |Wedding planner: Teantona Event Connoisseurs  
Vendors for the Wedding day (Day 2): 
Acrobat: Illuminair Entertainment |Bride's second dress couturier: Brampton Boutique | Bridesmaid dresses couturier: Brampton Boutique |Bride's hair and makeup: Donus Hands of Beauty |Bridesmaids makeup: Donus Hands of Beauty's assistant |Cake artist: Cakes by Mavis  |Catering: Hilton Markham  |Chargers, napkins and table linen: Have A Seat Events |Chair rental: AS Special Events Party and Tent Rentals |Church: Grace Church on-the-Hill  |Dance floor: GTA Floor Wraps |Decorator: Princess Decor |Late night snacks: Olumade |Live screening (HD screen around the room so that guests could see what was happening on the King and Queen and head tables): Soundbox Productions |Music (church): Anne Ugobhor |Music (DJ): DJ Owen @djmagicflowz |Music (live band): Aladeogo |Place card designer: Wendy Designs (not on social media) |Photo shoot location: Alexander Muir Gardens |Photobooth: PhotoboothTO |Photographer: Photography by SHO  |Reception venue: Hilton Markham |Seating chart graphic designer: Sumner Design |Table numbers and Welcome sign: Hilton Markham |Uplights: Soundbox Productions |Videographer: Elle and Be Films @ellebefilms |Wedding dress: Klenfield Bridal  |Wedding planner: Teantona Event Connoisseurs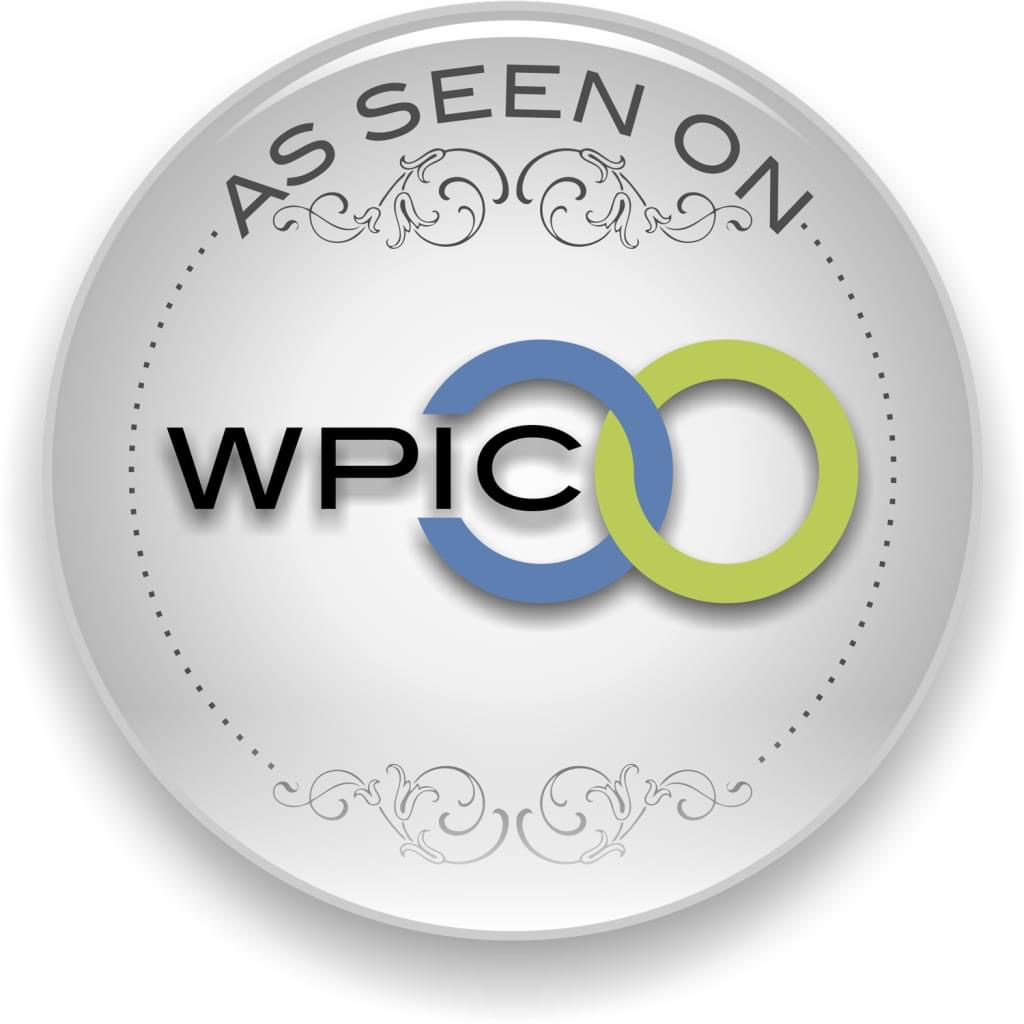 ---