Blog Post
---
Weducation -Wedding Planning Institute of Canada (WPIC) Webinar Learning Series
---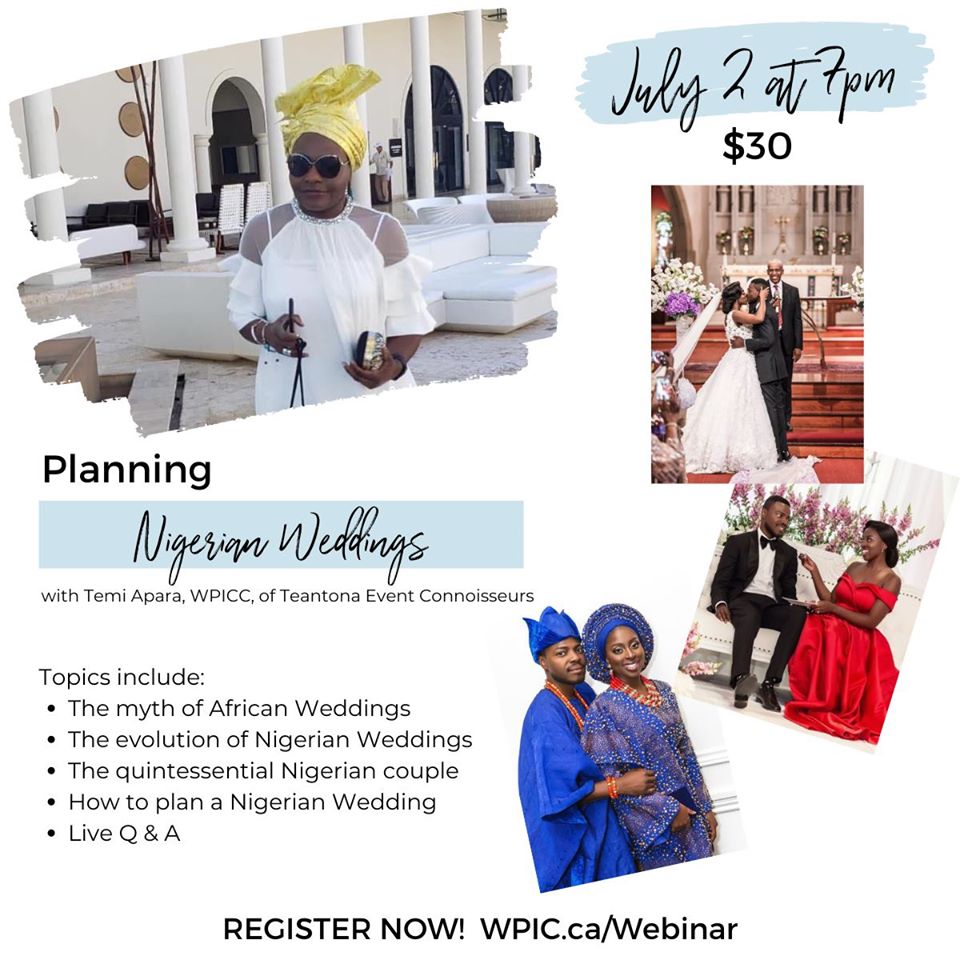 ---
On the 2nd of July 2020, I shared my expertise on planning a Nigerian wedding during the WPIC's webinar learning series.
The topics I covered were:
The myth of African Weddings
The evolution of Nigerian Weddings
The quintessential Nigerian couple
How to plan a Nigerian Wedding
Live Q & A
The myth of African Weddings
I demystified the term "African weddings" as this does not exist as Africa is such a large continent. African weddings are diverse extensively from one tribe to another. I cited examples of a tribe from East, North, South, and West Africa.
The evolution of Nigerian weddings
I spoke about who weddings were celebrated over centuries and how things have changed nowadays. Weddings used to be deeply cultured rooted and the preparations were primarily done by family members however this has evolved to include wedding planners and other vendors. The wedding budget and scope have also significantly changed. Destinations weddings are gradually becoming popular.
The quintessential Nigerian couple
The quintessential Nigerian couple is one that wants the Nigerian and Western cultures infused into their wedding ceremony. They want a colorful traditional Nigerian wedding, during which the full Nigerian culture (depending on their tribe) is displayed. They also want a church/religious ceremony, a reception followed after a party with a Western taste.
How to plan a Nigerian wedding
The main aspects of planning a Nigerian wedding is understanding the couple, the family dynamics, and their expectations. The parents tend to be very involved in planning Nigerian weddings especially if they are sponsoring it.
I mentioned important aspects of Nigerian weddings:
The guest count tends to be very large as weddings are regarded as a community celebration.
Food which typically includes numerous dishes that rich in flavor Music which may be provided by a DJ as a live band. The music tends to be very loud and vibrant. Dancing is also part of a Nigerian wedding.
I mentioned that Nigerian weddings take place over two days. Nigerian traditional wedding ceremony is typically held a day or two before the church/religious wedding ceremony and reception. I highlighted that the format of the ceremony varies from one Nigerian tribe to another however it's a colorful and fun event.
Live Q & A I answered several questions from the attendees and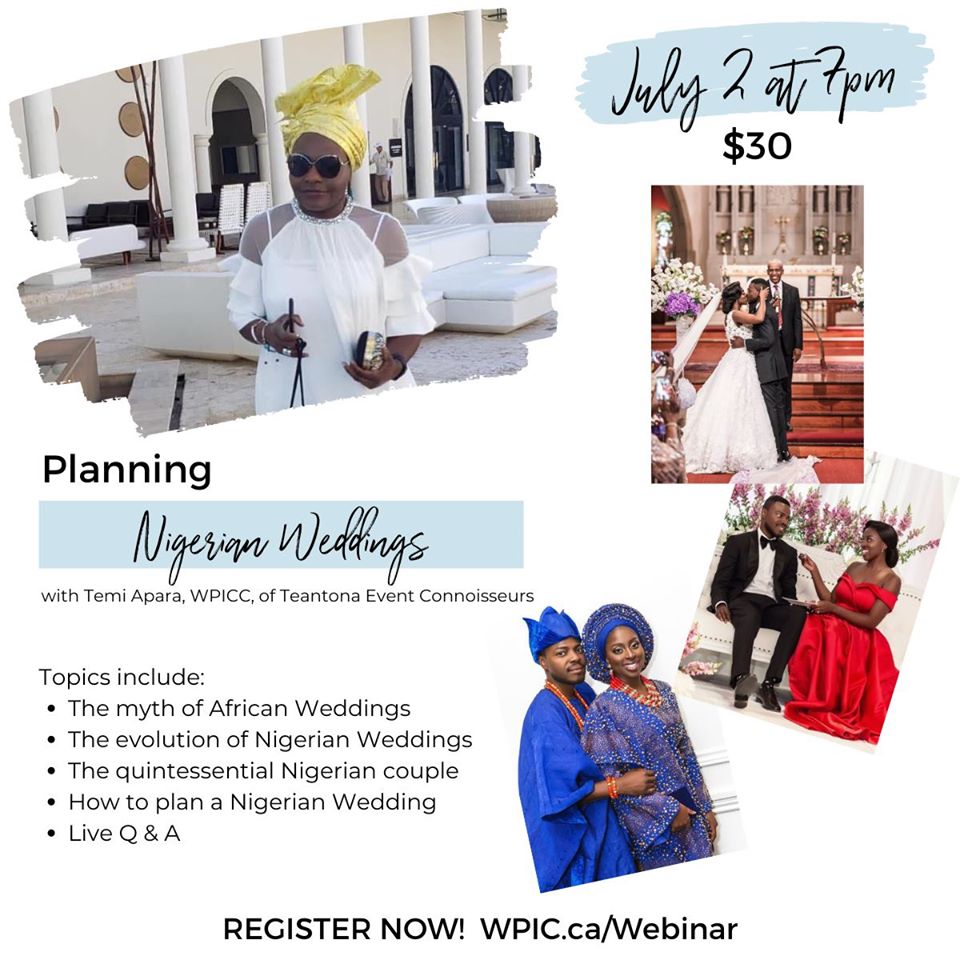 ---